Shenzhen: China¡¯s City of Innovation and Entrepreneurship
A Signing Ceremony for Shenzhen¨CU.S. Bilateral Investment Projects

Monday, September 13, 2010 8:00am-10:30am Los Angeles, CA
Complementary Event, Breakfast Provided
The Downtown Los Angeles Marriott Hotel
333 South Figueroa Street, Los Angeles, CA 90071 Map
(Parking free with validation)
Join us as the Honorable Mr. Rong Wang, Party Secretary(top leader of the city),
City of Shenzhen, hosts an event celebrating the bilateral foreign direct investment
between the U.S. and Shenzhen based companies/organizations.
Help us commemorate the ongoing bilateral trade and investment between Shenzhen,
China and North America by participating in this monumental event featuring Shenzhen¡¯s
BYD, ACTO, Precision Products Manufacturing, and Yantian Port Group as well as representatives
from North America¡¯s InFocus Corporation, Preferred Freezer Service, General Motors Holdings, and
several local organizations in signing a series of cooperative agreements, signaling the strong
economic partnership between the two regions.
In addition to being part of this historic ceremony, attendees will have the opportunity to gain
insight into these companies¡¯ future business development plans in the U.S. market while
enjoying a complimentary breakfast.

To register for this event, please email or fax the following information to
mitchelllamberth@shenzhenoffice.org or 213-628-8383.
Full Name:____________ Title:______________ Phone Number:____________
Email Address:___________________ Company:___________________

Organizer: Supporting Organizations: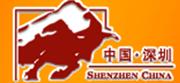 Partner Organizations: